Oriental Dance Meeting (ODM), a meeting to share experiences and knowledge between lovers of oriental dance. Our mission is to provide a platform that serves as a meeting point between professionals and amateurs, to enrich their love for dance and its art.
The place chosen Sitges, at the foot of the Mediterranean Sea, a place that has fascinated artists and tourists, will become a place

where you can learn and have fun with other people who, like you, are passionate about oriental dance.

Specialized training workshops with recognized international artists, meeting with other professionals and amateurs, dinner and evening performances, free time at the swimming pool, beach, garden…

You can also present your performances, festivals, dance school…

The stage is simply a physical platform on which to share your art with the rest of the world. You are the protagonist, that's why we propose you a different experience. Workshops, contests, experiences and shows specially designed for those passionate about oriental dance.

If you want to have fun, meet people with the same hobbies and above all, learn and enjoy, you can not miss this meeting.
Possibility

of 9 Days (Tour of vacations with some of the teachers of the festival, excursions in Barcelona and Sitges. Includes the Full Pack of the Festival with Hotel).

4 Day Possibility (Free day in Sitges and Full Pack Festival with Hotel)

The Festival is held in the middle of summer and the hotel has a swimming pool and is located a few meters from the beach.

More workshop options (where you can choose a wide variety of topics and especially technical)

Theoretical workshops/conferences are free for the entire public.
Fun and comfort (free time options with the Festival Teachers, it's an authentic coexistence)
Wonderful Professional Stage, with lights and professional sound (so your photos and videos are of great quality)

Professional video-to-camera reports and photos are completely free for contestants and galas

3 International Galas (our teachers dance with you in the 3 International Galas, so that everyone can share the stage and back stage)

/li>

Workshops with amenities: space for dancing, water and sweets to replenish energies (totally free)

Great Bazaar, our Sponsors have a wonderful space to exhibit their products (costumes, accessories and jewelry)

Bellydance Fashion Show

Welcome Cocktail (cocktail dinner in the hotel pool)

Eastern Party, Saturday night after the Gala. All together to enjoy and dance.

Competition with great prizes sponsored by National and International Festivals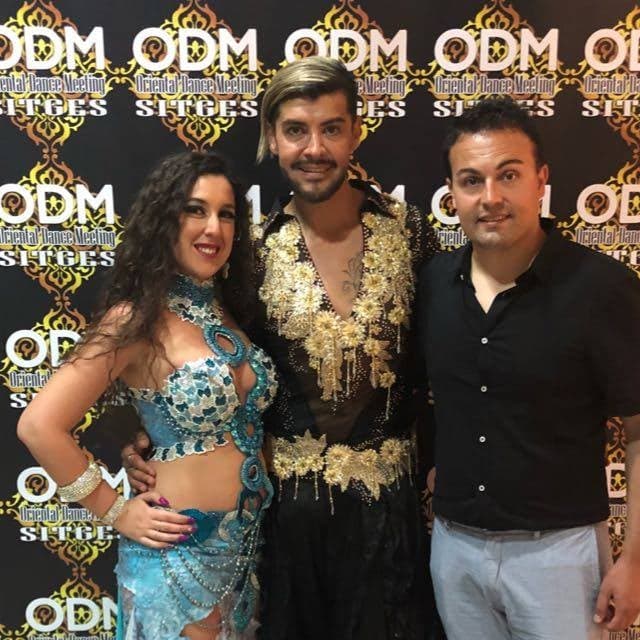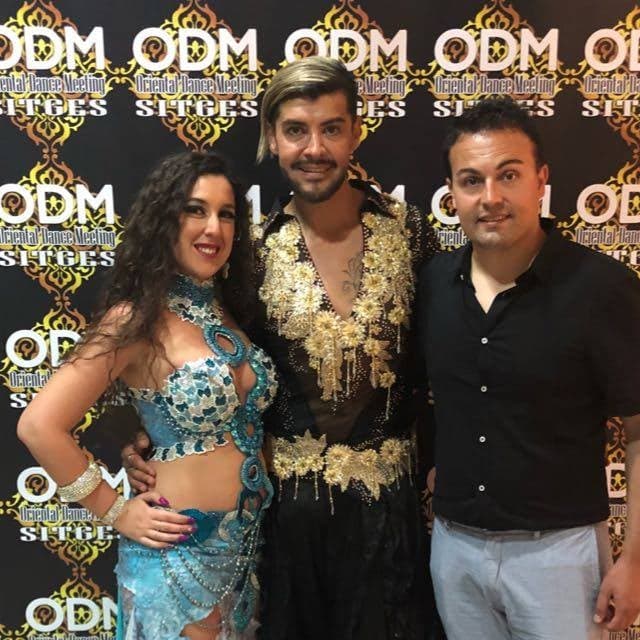 Artistic Director: Oscar Flores
Organizers: Begoña Capilla and Oscar Pérez
The Festival is in a unique setting, at the best time of year, Sitges in a charming town and next to Barcelona